A Medical Destiny
Member of First PA Class Advanced Clinical Research and Became a Patient-Advocate
April 29, 2022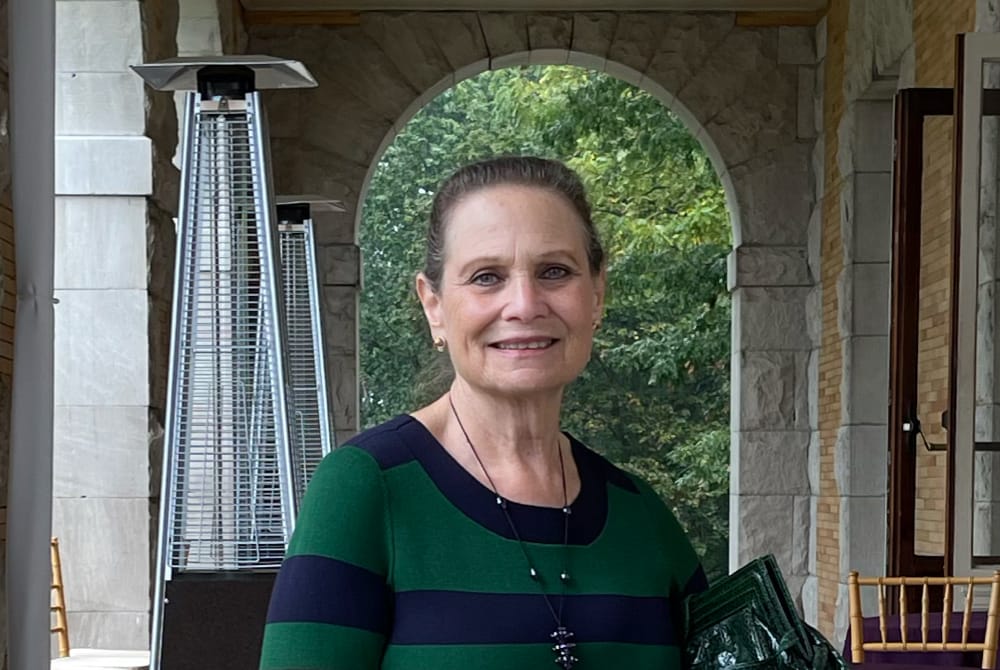 From an early age, Jody Storch-Green knew she was destined for a career in medicine. "When I was 12, I was a candy striper in Kingsbrook Jewish Medical Center," recalled Storch-Green from her home in Connecticut. "When other kids went to summer camp, I worked with children who had orthopedic problems or chronic or genetic diseases like Tay Sachs. I just loved working and learning about illnesses. Everyone mentored me."
Years later, as a student in Brooklyn College, Storch-Green was asked by Dr. Samuel Korman of Kingsbrook Jewish Medical Center to help in a research study assessing the feasibility of a new physician associate program run by a small university in conjunction with the hospital.
The school was Touro and Storch-Green's study and eventual participation in the program would have significant effects on her life.
"We were charged with things like finding a house close to the hospital where the classes could take place," remembered Storch-Green. "We worked on it for a good year, and everything fell into place. Looking at how Touro has grown since then, I'm so proud to have been a part of it."
Public Health with a PA Degree
Storch-Green might have done her job too well. She had already been accepted into Columbia University's prestigious master's in public health program but realized that the education of a PA—learning the ins and outs of the human body and how to treat diseases—had an allure of its own.
"I helped set up the PA program and I decided I would like to become a student and they thought it was a great idea," laughed Storch-Green. "I always knew I wanted to go into public health. I wanted to do research and make things better for people, but I felt becoming a PA was something I also wanted to do. I realized that working in public health with a PA degree would give me a better understanding of what I was dealing with. Plus, I loved to work with people."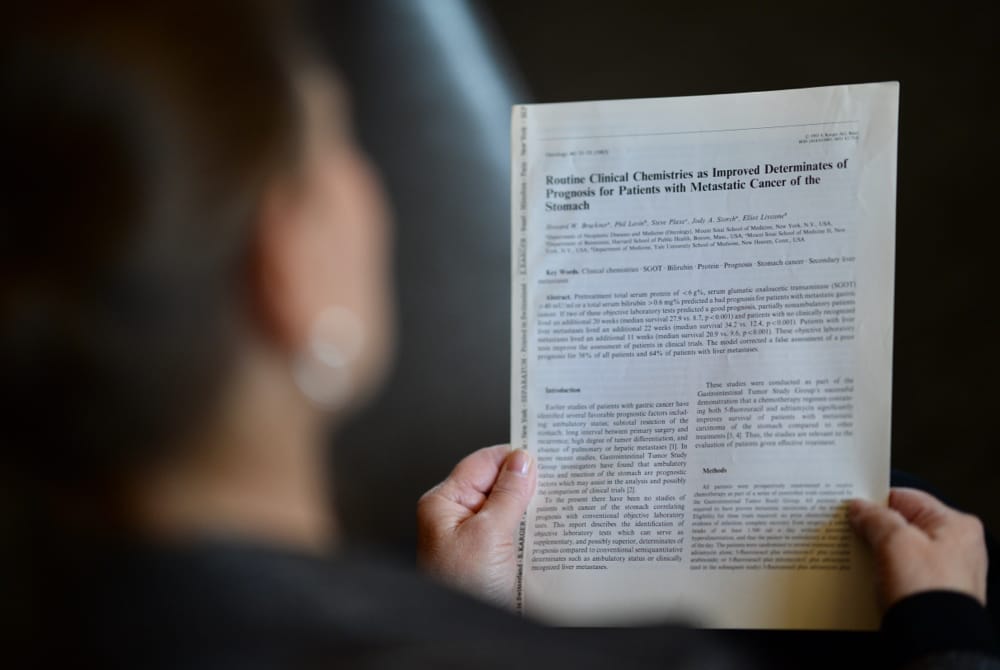 In addition to her PA duties, Storch-Green served as the chairman of National GI Tumor Study Group (GITSG) data management committee and co-authored several papers.
She described her time as a member of Touro's first PA class as "fabulous."
"I met wonderful people from different backgrounds," said Storch-Green. "We all became a family." Storch-Green also credits her professors and the Jewish community that helped support Touro. "The Jewish community believed in Touro from the very start."
Leading Research Teams and Treating Patients
After graduating in 1974, Storch-Green continued on to attain her master's in public health from Columbia. Her thesis focused on bringing clinical research protocols to teaching institutions. After graduating, she put her work into action as Mt. Sinai's project coordinator for a longitudinal research study on gastrointestinal tumors. She also served as the chairman of National GI Tumor Study Group (GITSG) data management committee and co-authored several papers. Of note, she was also the first PA hired at Mt. Sinai Medical Center.
In the hospital, Storch-Green became a go-to-person on the protocols and standards you need to meet in any proper research study.
"A lot of the doctors were very senior, but they hadn't conducted clinical research before, so they didn't understand basic ideas like obtaining consent for new medications," said Storch-Green. "I'm very proud. We kept people honest and did what was best for our patients."
In 1982, her husband, a rheumatologist, accepted a fellowship at Yale and Storch-Green joined him as the second PA hired by the Yale Cancer Center. At Yale, she again served on the GI Tumor Study Group data management committee. In 1984, Storch-Green and her family, now including a one-year-old son, moved to Danbury, CT, where her husband set up his practice. In 1986, she had a second child, a daughter.
Consultant and Patient-Advocate
When her children were in school, Storch-Green returned to the medical field in positions that utilized both her skills and her two degrees. She did consult work for large pharmaceutical companies running national studies on the use and misuse of antibiotics. In one of her favorite roles, she became a medical phone support operator for a prominent hair coloring company.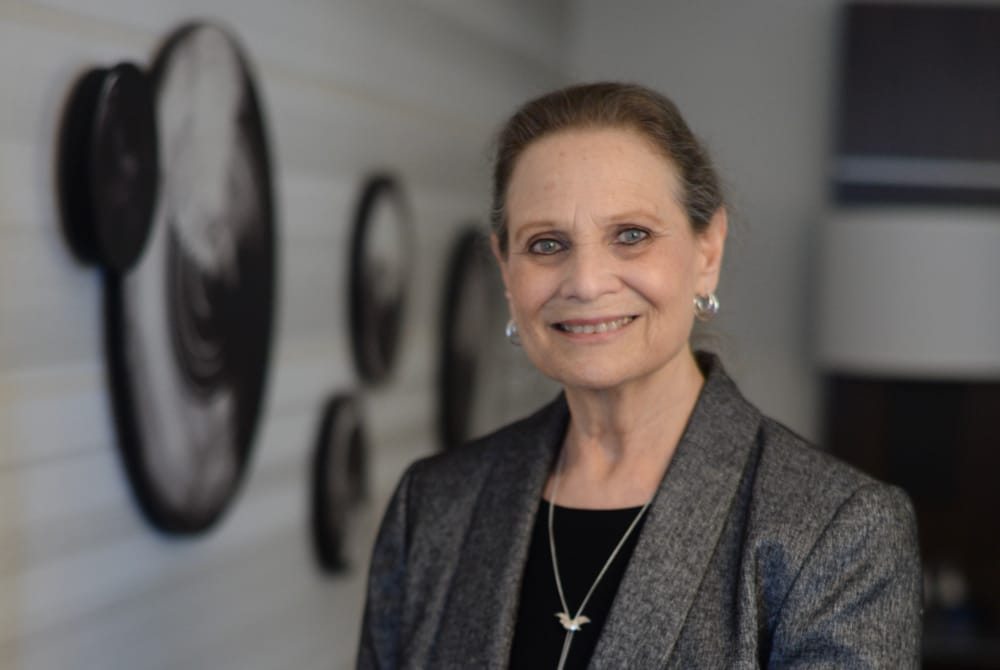 "I was hired as a PA for their 800-number," explained Storch-Green. "It was really fun—though it had its challenging moments, like getting a call at two a.m. from a customer that his hair dye was burning his scalp and he had a big business meeting in the morning and was going to appear on TV. I had to convince him to go to the ER."
Later, Storch-Green became a patient advocate, utilizing her medical knowledge and connections in the medical industry to seek out the best treatments for patients fighting cancer.
"Being a PA gave me the knowledge to understand cancer and how it works," said Storch-Green who frequently counseled her patients for their appointments. "I was able to guide my patients through their illnesses and help them deal with cancer and the overall psychological effects of a diagnosis."
In her career, Storch-Green's patients included titans of the business world and award-winning actors. One story that stays with her is how she helped the scion of a prestigious rabbinical family deal with a terminal cancer diagnosis.
"Everyone is human," said Storch-Green. "The boy's mother was so revered, but at the time all she wanted was to be a mother caring for a sick child. It always reminds me that even if you're famous you're going to have to fight the same way. I treat all my patients the same way, no matter who they are."
Storch-Green also became very active in her Jewish community, helping to build the first Jewish day school in the area and serving in various volunteer positions for the school. In addition, she organized cancer screenings for the American Cancer Society. All of her patient-advocacy cases are done on a volunteer basis as well and Storch-Green said that the notion of volunteering for the community was instilled in her through her time in Touro. "Dr. Korman and so many other accomplished physicians and members of their community donated their time to help Touro and the PA program get off the ground," she said. "I feel like I should do the same."
Looking back on her long career, Storch-Green summed up her experience with two statements that perhaps might be a coda for all PAs.
"I hope that for all my patients I did something to make it easier for them to fight their illness or did something to allow them to have healthier lives," concluded Storch-Green. "Always remember that a patient is a human being and needs support."