A Little Bit of Everything
Touro Law Center Alum Todd Zimmer Helped Thousands Leave Toxic Marriages
January 09, 2023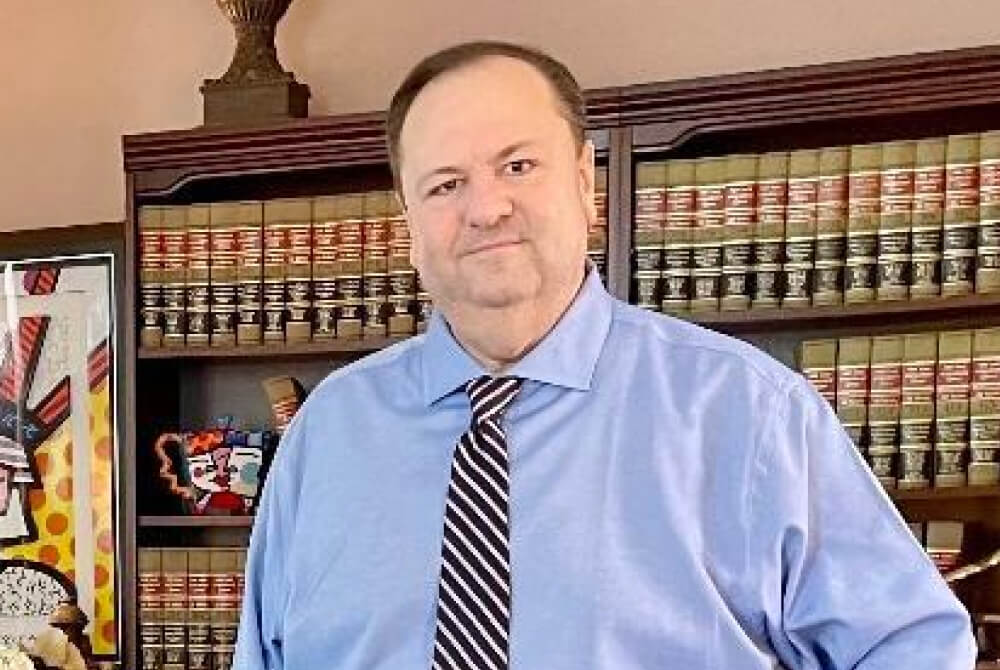 Todd Zimmer is many things to his clients.
"Matrimonial law is not an easy area," reflected Zimmer, an alum of Touro Law Center whose firm recently celebrated its 25th anniversary. "There's a lot of emotional trauma: You're a little bit of a financial planner, accountant, attorney and often a good part a therapist."
And judging from the hundreds of positive reviews online from satisfied clients whom Zimmer has helped leave toxic marriages, he manages all these roles with ease. Zimmer said that his interest in pursuing family law began early on in high school and solidified when he worked as an RA in college.
"I saw a lot of women who were victims of domestic violence and rape," he recalled. "I decided to become a family law lawyer. There are different types of abuse: physical, financial, sexual, emotional and verbal. Early on, I realized I didn't want to work on the 50th floor of an office in Manhattan with a bunch of suits and ties; I wanted to be in the trenches and work with people one-on-one."
In his senior year of college, Zimmer's mother was hospitalized and, wanting to be close to her, he looked for a law school in Suffolk County and discovered Touro Law Center.
"It's the only law school in Suffolk County," said Zimmer. "I could've gone somewhere else, but because of my mother's condition, it was very appealing to me to be close by. I didn't have any lawyers in the family to ask about the pros and cons of different schools so I went with the location."
He enrolled in 1990.
"It was a great experience," explained Zimmer who graduated in 1993 and immediately passed the bar. "The professors were excellent and they gave me a wonderful grounding in the law. I passed the bar the first time and felt very well-prepared."
Success came quickly to the new lawyer. After working for two law firms, he decided to start his own practice. "It's a little bit scary when you open your own practice," he remembered. "I was blessed when I went out on my own. The phones started ringing and they never stopped."
Zimmer's charitable work intersected with his business. "I started working with women who were victims of abuse," said Zimmer. For his work, the Long Island Women's Coalition awarded him the person of the year and he served on the board of the Victim's Information Bureau and sponsored a room in a women's shelter. "My name became synonymous with fighting for people. People see your ability and passion. We have no advertising budget and everything is completely word of mouth."
Zimmer attributes his success to two factors.
"The number one thing is being knowledgeable about the facts and the laws that apply to them," he said. "But it is equally important to have empathy and look at people as people instead of as a payday. I joke that the day I stop caring about my clients is the day I will retire. As long as I have that empathy then I know I'm doing what I need to do."The firm initially saw 10-15 clients a month; then 20-30 in the 2000s and Zimmer said that the firm sees roughly 60-80 clients a month. The firm itself has also grown and now employs eight lawyers. Zimmer's partner, Stephanie Mathiesen, is also a graduate of Touro Law Center. Zimmer goes out of his way to hire Touro Law Center graduates.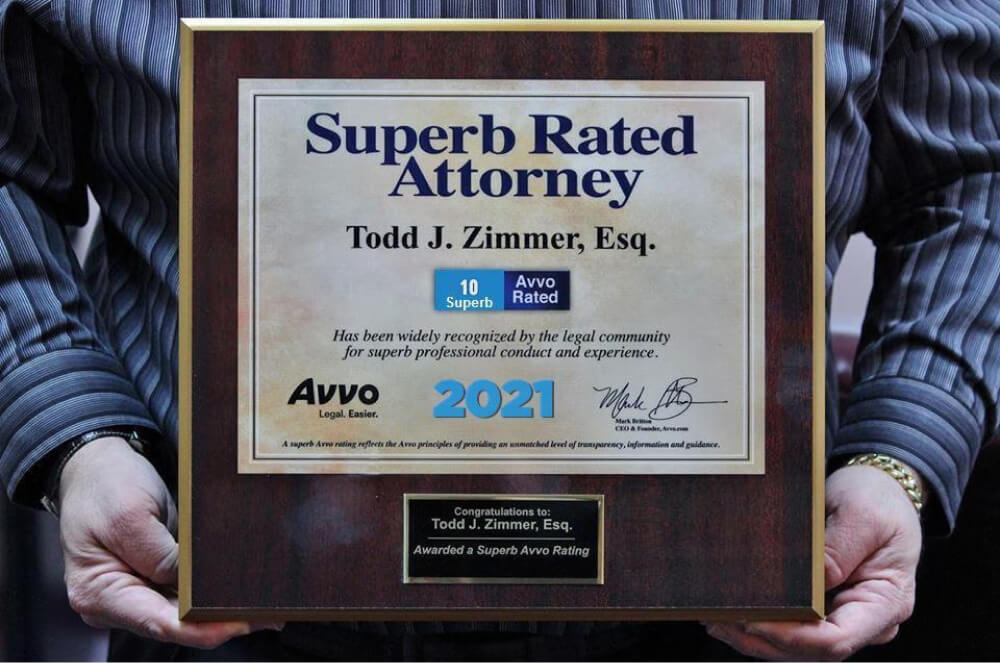 "People who come from Touro are extremely well prepared," he said. "They're sharp, intuitive and they just get it. We've had associates and interns from other schools and we found that the individuals from my alma mater are just as good, if not better. Touro is an excellent school and certainly doesn't always get its due. I've never been let down by Touro Law Center students and graduates. I've been poaching from Touro my whole career."
Touro has also become a family affair. Both of Zimmer's twins are enrolled in Touro schools. His daughter Kathryn is in the university's PA program and his son Jared is a freshman at Touro Law Center. The significance of Touro's 50th anniversary isn't lost on him.
"I remember going to school and meeting students that had been in the Law Center's first class; they were only a few years ahead of me," said Zimmer. "It's pretty amazing that an institution has proven itself over time. There's no easy way to do that. Touro has stood the test of time. For half a century, the school has pumped out senators, congressmen, judges, lawyers and all types of gifted professionals. Touro has become synonymous with law and the practice of law."