[MUSIC PLAYING]
[Rabbi Doniel Lander] Touro was conceived by my father, of blessed memory, to promote the Jewish heritage in accordance with Torah ideals and observance. The study of the sacred texts, the lifeblood of the Jewish people, is at the core of our institutional soul. This is the foundation of Touro. And it is on this basis that we move forward in our dual mission to strengthen Jewish continuity and to serve humanity.
[Lander alum Josh Fox] Lander College for Men allowed me to become the physician that I wanted to become. It allowed me to raise the family that I wanted to raise. And it allowed me to learn the Torah that I wanted to learn.
[Dr. Alan Kadish] What Dr. Lander set out to do was to create a university where Jewish students would be educated in a first-rate education and be comfortable in their environment and grow into future leaders of the Jewish community.
[Lander alum Nechama Silverstein] It's possible to fulfill your dreams, marry someone that's learning Torah, and to be a mother, and to move to Israel, and at the same time, have an extremely fulfilling academic professional career.
[Lander alum Moshe Orenstein] Although I wanted to make Torah a top priority in my life, I wanted to make a difference in the lives of people, as well.
[Lander Alum Jeremy Bekritsky] Lander College for Men gave me the ability to be an ambassador to the secular world about what it means to be an observant Jew. That you can be a very Torah-observing Jew while also having a serious career.
[Rabbi Moshe Krupka] Touro is a multifaceted institution. We were founded in the Jewish tradition. That's in our DNA. It's in the bedrock of our institution. We welcome all people to come and be part of our university, to be educated, to be empowered, to better their lives, the lives of their families, and the lives of their communities.
[Touro alum Myra Cocolicchio Diaz] Something that Touro instills in you from the day that you walk in, that community and service is at the heart of everything that we do.
[Dr. Alan Kadish] We have to look out for ourselves. We have to better ourselves. We have to better ourselves, intellectually. We have to better ourselves, personally. But on the other
hand, we can never forget that we're part of the human race and that we have a responsibility to each other.
What we try to teach our students at Touro is how to balance those two responsibilities. How to make sure that each student has personal and professional success while also understanding that they have a responsibility to the larger society.
[Dr. Nadja Graff] It's our doctors. It's our PAs. It's our nurses. It's our lawyers. It's our social workers. It's our educators, our teachers, who we infuse with the values of serving others, of making a difference in the lives of others.
[Myra] The district that we're located here in New York City is one of the poorest congressional districts in the United States. You really see the inequities.
I wanted to give back to my neighborhood and to give back to the people who grew up the way that I did.
[Touro alum Supreeya Swarup] Touro's mission definitely sparked the desire that I had, to begin with, to take care of these underserved populations. This is why I became a doctor.
[Dr. Edward Halperin] The important values are the dignity of the individual, the agency of an individual, the responsibility of an individual to the community and to others.
[Touro alum Kevin Wong] Their mission was in line with what I wanted to do. They wanted to help the community and really teach the ideals of medicine.
[Krupka] Look where we have come to. The programs, touching every aspect of human existence, all with an underpinning rooted in the Judaic tradition of scholarship, of ethics, of morality, of service to humanity.
[Touro alum Shatima Howard] To see students who would come in and be nonverbal, and then by the time they're leaving, they're having one to two-word phrases and utterances, is amazing to me. I kind of felt like, wow, we're giving them a voice. To have a parent say, hey, he said, Mom, for the first time. Or, hey, he asked me for candy or chips. That made me feel like I was
going to be doing something to make a difference.
[Kadish] I think where Touro has gotten in 50 years is absolutely amazing. Dr. Lander started the
school with 35 students. Today we have 19,000 students. We're in 10 different cities. And I think we perform an extraordinarily valuable service, both to the Jewish community and to the educational community at large in the United States.
[Krupka] How many people have the ability to say they're building something great, something lasting, something that will be there to serve humanity well beyond this very moment? That's what we're celebrating.
[Dr. Stanley Boylan] The spirit that permeates throughout the system is a willingness to
accept challenges and to build. And to look at how we can pursue excellence, how we can pursue research, how we can change society while remaining true to the values that we started with.
[Zvi Ryzman] It's the vision for tomorrow. Dr. Lander has taught us not to look at today. That today is just today but without the future, there is no today.
[Kadish] Looking forward to the next 50 years. What do our students need? What does society need? What does our community need? How can we better serve the community? How can we do that through education, through research, and inventing new knowledge. Through perpetuating the Jewish tradition? How can we do all of that better in the next 50 years?
[Dr. Patricia Salkin] Part of the story of Touro University is anything is possible.
[Kadish] We don't rest on our laurels. We've accomplished a great deal. We're proud of it. But we think that for the future, we can be even better. And we will be.
[MUSIC PLAYING]
Celebrating 50 Years of Impact and Innovation
December 4, 2022
New York Marriott Marquis
Academic Convocation
As we celebrate our 50th anniversary we also mark the singular achievement of our rise to university status with a historic academic convocation. As part of the convocation ceremony, an honorary doctorate will be bestowed upon: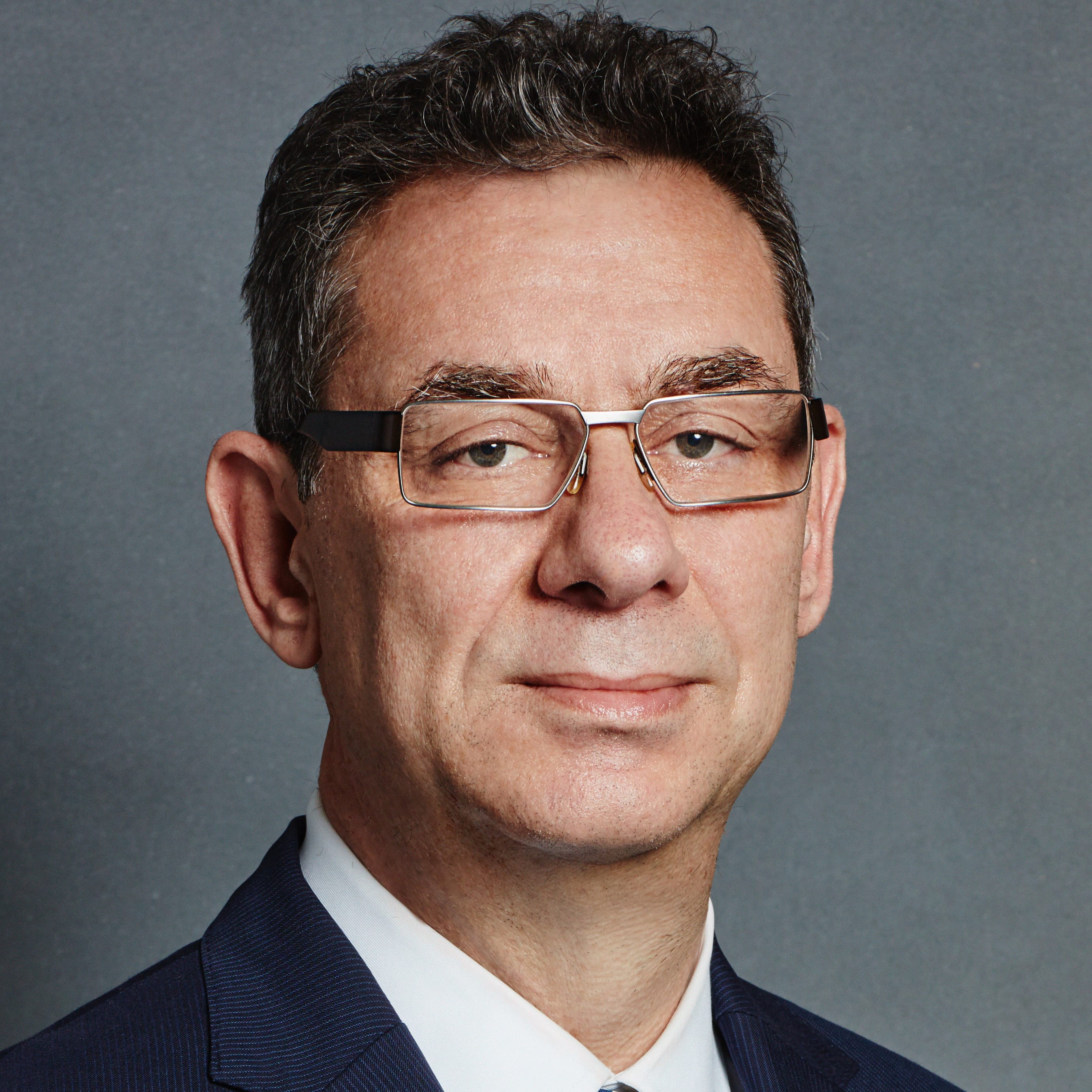 Dr. Albert Bourla
Chairman and CEO, Pfizer
Albert Bourla, D.V.M., Ph.D., leads Pfizer in its purpose— breakthroughs that change patients' lives, with a focus on driving the scientific and commercial innovation needed to have a transformational impact on human health.
During his more than 25 years at Pfizer, Dr. Bourla has built a diverse and successful career. When he took the reins as CEO in January 2019, Dr. Bourla accelerated Pfizer's transformation to become a more science-driven, innovative company.
Under his leadership, Pfizer invested more than $2 billion dollars at risk, and Dr. Bourla inspired colleagues to deliver a safe and effective vaccine for COVID 19 in just eight months—a process that typically takes eight to ten years— without compromising quality or integrity. A year later, Pfizer delivered the first FDA-authorized oral antiviral treatment for COVID 19.
Dr. Bourla was named the 2022 Genesis Prize Laureate in recognition of his leadership during the pandemic. In 2021, he was named CEO of the Year by CNN Business, included in Insider magazine's Most Transformative CEOs list, and was inducted into the Crain's New York Business 2021 Hall of Fame.