50th Anniversary Commemorative Book Sponsorships
Celebrate Touro University's 50th anniversary with exclusive sponsorship opportunities, as we prepare the book commemorating Touro's history.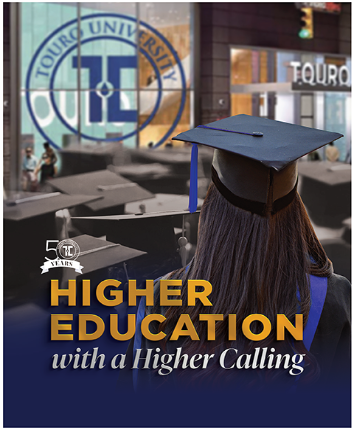 Your contribution toward the sponsorship of this book will support student scholarships at Touro University.
Please email your text for the chosen dedication noted below to jennifer.goldress@touro.edu
(maximum of 2 sentences for Individual Page dedications).
For questions or additional information call 646-565-6380.
If your dedication includes tickets, the Fair Market Value for this event is $400 per ticket and will be deducted from your tax receipt accordingly.